Did you choose the right type of sand washer
2022-03-04
There are many types of sand washing machines, and each has its own advantages. Below are some of the more common types of sand washing machines on the market for your reference.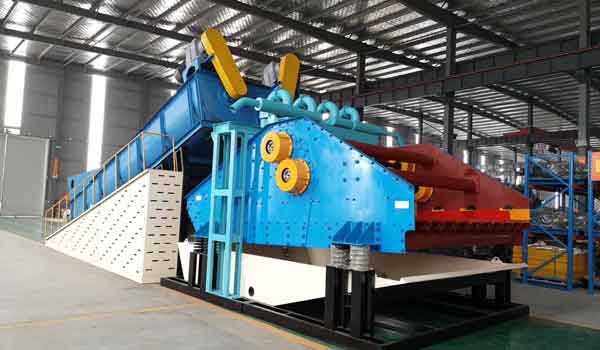 The sand and gravel cleaning effect can be accomplished by the spiral sand washer. The spiral sand washer is equipped with a spiral device, which can mix the sand and water well, and then the sand can be gradually screened. The sand washing machine has a very good cleaning effect and low energy consumption. The spiral sand washing machine is suitable for washing, grading, and impurity removal operations in metallurgy, building materials, hydropower, and other industries. It is also suitable for the washing of fine-grained and coarse-grained materials, as well as construction sand and road construction sand. Spiral sand and gravel washing machine have low power consumption, high cleaning degree, good sealing structure, fully enclosed transmission device, and adjustable weir plate to ensure product durability, cleanability, good dewatering effect, and stability of fine particle products.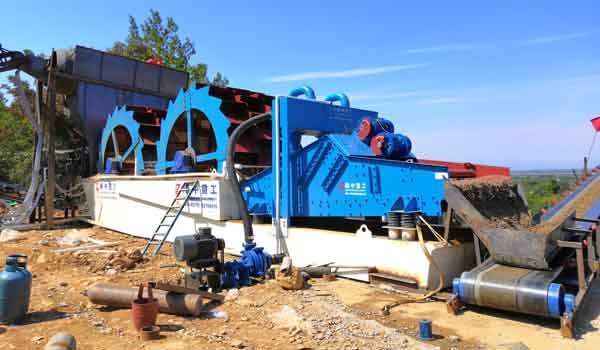 Wheeled sand washing machines are mostly used in mining, building materials, transportation, chemical industry, and other industries. With the rotation of the impeller of the wheeled sand washing equipment, it can drive the sand and stones to grind each other and remove impurities on the surface of the sand, which is also beneficial to the subsequent dewatering work. The structure of the equipment is becoming more and more simple, and the distance between the impeller drive device and the sand and gravel soaked in water is larger, which will not affect the normal operation of the equipment and greatly reduce the occurrence of equipment failures. The wheel sand washing machine is a water washing sand-making equipment used in conjunction with the sand-making machine. The wheel sand washing machine can wash the mixed sand produced by the sand-making mechanism, as well as stone powder and impurities, thereby improving the quality of the sand.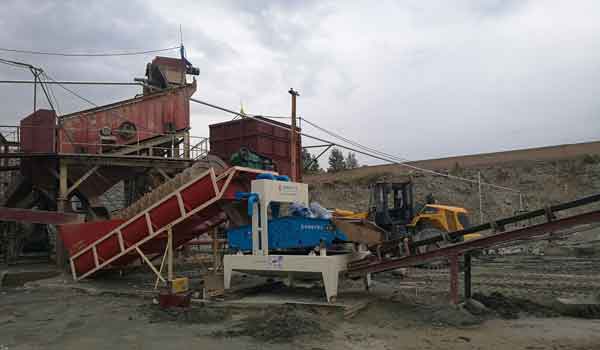 The drum sand washing machine uses the method of tumbling and friction washing to wash sand and gravel, this cleaning process can better ensure the cleanliness of the sand and reduce the consumption of water to ensure the rational use of resources. Due to the friction and tumbling between sand and stone, dirt or impurities floating on the surface of sand and stone are easily removed, and the next step of leaching is also important. The sand and gravel materials obtained by such throwing are very clean. The working process of the sand washing machine is usually: raw material storage, transportation, cleaning, waste transportation, sewage sedimentation, and reuse.
The three types of sand washing machines have their own advantages, depending on what kind of effect you want, you can choose as needed.
Hot Products
Send an Inquiry