How do deal with the poor particle shape of the cone crusher
2022-06-17
Cone crushers can also provide fine-grained products with good cube shape in most cases. For cone crushers, there are a few rules to follow to produce the best cubic product.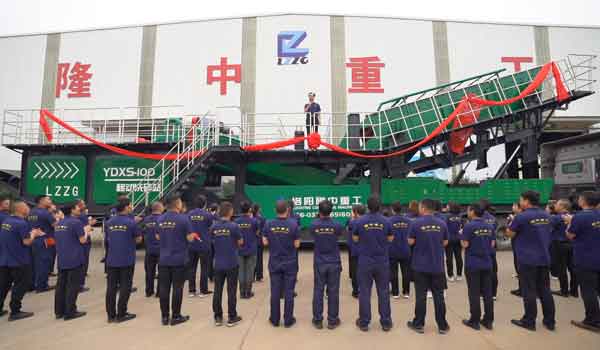 1. Crowded feeding, that is, the crushing cavity is full of materials.
2. Stable and continuous feeding.
3. The material smaller than the discharge port in the feeding should be between 10-30% (but there should be no filler and 0-4mm powder).
4. Maximum feeding particle size. The crushing ratio must be limited to 3(-4), and the recommended maximum feed size is 50mm.
5. Correct feeding distribution. Avoid segregation of feeding materials, and the feeding materials should be evenly distributed throughout the crushing cavity.
6. Closer to the discharge port of the desired product.
7. Appropriate crowded material position, that is, appropriate selection of crushing cavity type.
8. The crusher itself. Thanks to the improved crusher kinematics and the crushing cavity, the new generation of cone crushers can produce products with better particle size.
9. A closed circuit is adopted to improve the shape of the product by the grinding action and realize the constant feeding curve and the re-crushing of the flake product. In the secondary crushing section, the closed-circuit can improve the feeding of the fine crushing section.
10. Process flow. Especially when producing high-quality (granular) products, it is important to use a selective loop, i.e. not to mix medium and finely divided products.
Due to design reasons, the investment cost of a cone crusher is high, however, if used properly, the operating cost of a cone crusher will be lower than that of a traditional impact crusher. Therefore, if it is to crush hard and abrasive materials, it is recommended to use a cone crusher for fine crushing or shaping.
Hot Products
Send an Inquiry