How To Deal With Coal Slime?
2020-07-28
In recent years, the application value of coal slime has been developed and utilized. Because coal slime has many unfavorable conditions such as high moisture, high viscosity and high water holding capacity, it is difficult to realize industrial application. So how to dehydrate coal slime so that it can be effectively utilized?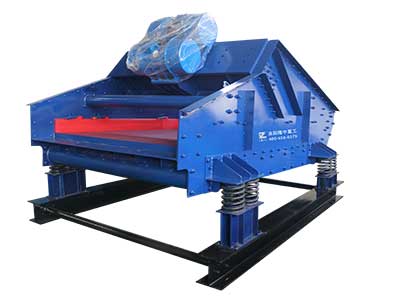 TS series vibrating dewatering screen, also called coal slime dewatering screen, which can refine inpurities in coal slime to improve the value of coal slime.It is mainly used for fine or micro material classification and dewatering and slime recovery, especially suitable for the slime dewatering before the plate and frame filter press system.
How does it work?
Dewatering screen adopts double motor self-synchronization technology, universal eccentric block, adjustable amplitude vibrator.It is mainly composed of screen box, vibration motor and supporting system.
Two non-connected vibrators run synchronously in reverse. The centrifugal force generated by the two eccentric masses is superposed along the component forces in the vibration direction and counteracted by reverse centrifugal, thus forming a single exciting force along the vibration direction and making the screen box move back and forth in a straight line.
In which fields can slime dewatering screen be used?
1.As raw material to process coal slime briquettes for industrial boilers or residents' daily use.
2.As the fuel for power plant casting industry, improve fuel utilization rate.
3.As a brick factory additives, improve the brick hardness and compressive strength.
4.As add material to cement plant to improve cement performance.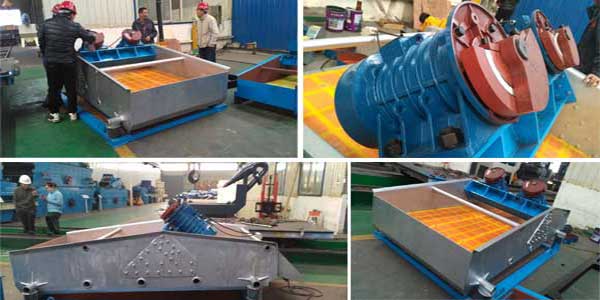 What aspects does it better?
1.Wear resistance, impact resistance.Abrasion resistance is better than ptFE, nylon, etc.
2.Thick plates.Side plates of fuselage with reinforcement plates, and triangular steel plates supporting the outlet.
3.The vibration motor is fixed with high-strength bolts and the bottom spring has good damping effect.
4.Dewatering screen vibration motor is easy to replace and maintain.
Hot Products
Send an Inquiry