How to solve the problem of output reducing about Sand Washing Plant
2017-08-23
Sand Washing Machine may appear some failure that may result in reducing of output due to using long time. So we need to know totally the equipment we used to solve and avoid equipment failure.
Sand Washing Plant is composition of motor, slurry treatment system, high press pump, clean tank, return box and TS dewatering screen. So it is very important and helpful for solving problem to be familiar with work principle, work way and installing about every accessory.
The most important parts about Sand Washing Plant are slurry treatment system and dewatering screen. The materials concentration of dewatering screen is about 75%-90%. There you can realize cleaning, dewatering and grading by adjusting concentration, speed, mortar mouth and excessive traffic to change fitness modulus of sand.
The usual failure has two types: one failure is that screen can increase damaged mesh and result in output reducing. Checking and changing screen regularly can make Sand Washing Plant working again normally. Another failure is that Sand Washing Plant doesn't clean residual materials inside the machine resulting in wearing and falling off. This requires us to clean machine and check every parts regularly to avoid appearing these problems.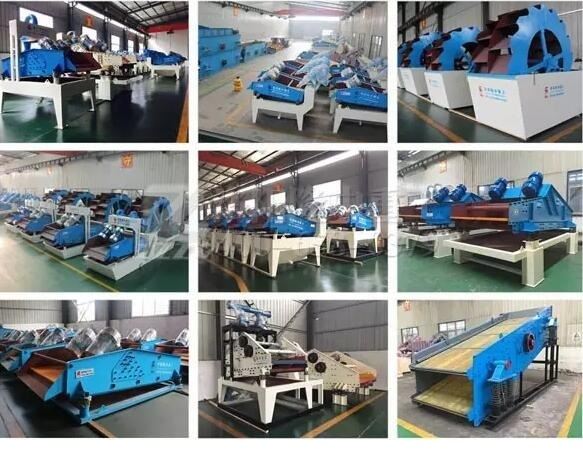 Hot Products
Send an Inquiry