How To Wash Sand
2020-07-17
In recent years, with the development of infrastructure industry, the quality requirements of mechanism sand are getting higher and higher. Sand cannot be used directly by itself, but only qualified sand can be put into use. Then, how to carry out these operations?How to select a suitable machine?The details are as follows: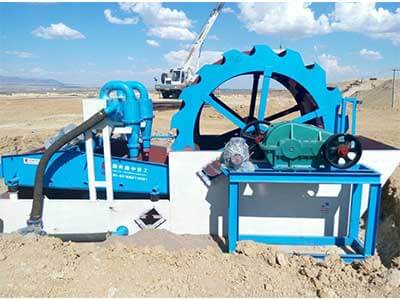 Why sand need to be washed?
Present craft is having coarse crushing, secondary crushing and fine crushing to obtain the mechanism sand of fine particle size.Mechanism sand itself contains a small amount of clay, coupled with the stone after violent collision, inevitably produce powder, stone powder content is too much not satisfy the criteria for building sand.It must be washed so could be put into use.
How to wash sand?
Mechanism sand is widely used in infrastructure construction. In the production process of mechanism sand, sand washing machine equipment is generally used in the last process. Due to its characteristics of high cleanliness, high efficiency and energy saving, it is often used to wash materials and clean soil and other impurities around mechanism sand.
To this end, LZZG launched sand washing machine types mainly include screw sand washing machine, wheel sand washing machine, sand washing and recycling all-in-one machine, multi-functional sand washing all-in-one machine and so on.
How to choose a suitable sand washer?
If the sand isn't clean, it can not be used into practical production, then how to choose a suitable sand washing machine?
Before the purchase of sand washer, you should understand the actual situation of the production line, such as production output, stone powder content requirements, etc., targeted to choose a suitable type of sand washing machine equipment.For example, when the water content of building sand isn't more than 0.8%, you can choose a simple structure, low energy consumption, can complete the coarse aggregate and fine aggregate washing and cleaning machine.
Hot Products
Send an Inquiry