Installation of new fine sand recovery machine.
2018-03-31
New fine sand recycling machine is the main equipment to sand and recycle artificial sand, which is widely used in sand field, mining, building materials, transportation, chemical industry, water conservancy, concrete and other fields and is commonly used sand production line equipment.
The installation of new fine sand recovery machine is very important, which is the root cause of improving machine productivity. About how to install the fine sand recycling machine properly, the following is a detailed explanation.
The installation procedure of new fine sand recovery machine.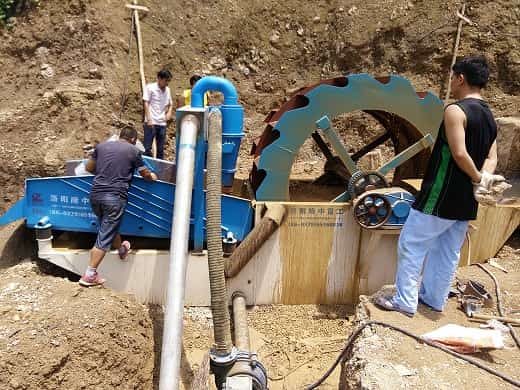 First, the infrastructure should be strong. The machine can be installed on the concrete by using the foot bolt to fix the fine sand recovery machine. The aim is to make the sand washing machine more stable and safe in the process of work.
Second, In the process of installing the new fine sand recovery machine, please pay attention to the coordination between the main body and the horizontal vertical, avoid the inclination, or it will cause trouble to the production.
The third step; the installation of the new fine sand recovery machine is relatively simple. After installation, check whether the bolts are loose and whether the main door is fastened.
Finally, the power supply and control switch Settings must be reasonable and should be checked repeatedly.
After the above installation is completed, the operator can carry on the empty load test to the machine, and all normal can put into production.