Dewatering Screen for Mineral Mine in Tailings Treatment Process
2020-07-29
Tailings treatment process
Tailings treatment process refers to the tailings slurry discharged by the dressing process after concentration, dehydration and vibration and then get the product on the screen with below 20% water content, which can be directly transferred to the fixed place for dry stockpiling.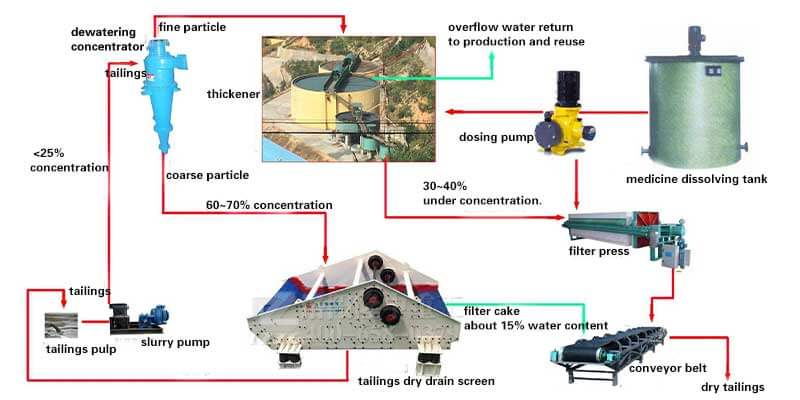 This process has the advantages of small investment, high efficiency, small floor space and low operating cost, which is an economical and practical way in the market at present.
Dewatering screen for mineral mining
The tailings dry discharge screen plays a very important role in the dry discharge process of tailings.The mine dewatering screen produced by LZZG also known as GP series tailings dry drain screen.
This equipment is a kind of vibrating screen specially developed for dry discharge of metal tailings on the basis of high frequency screen and combined with the characteristics of metal tailings.
It is mainly used for dehydration of iron ore, copper ore, gold ore and other tailings.Simple structure, low cost, high efficiency and low noise.
Dehydration principle
Tailings are feeded evenly into the sieve of the mouth by feeding box, with levels at 45 degrees to remove about 1/3 of the water.The materials then enters into the plane between the sieve plate and the tilt of the sieve plate, appearing the accumulation of material.
The coal particles begin to form a thin filter by gravity settling, but the filter layer prevent the remaining particles through the sieve, then it becomes thickening.
Failed to cross the screen form a water pool in the upper filter because the filter layer is thinner, water under the strong movement gradually take off.
Because of the high frequency and low amplitude vibration state, tailings formed filter layers are more and more dense and form a filter cake at the discharging mouth.The water in the tailings floats on the surface of the material layer, it won't overflow from the discharge port but flow to the joint pool.
Advantages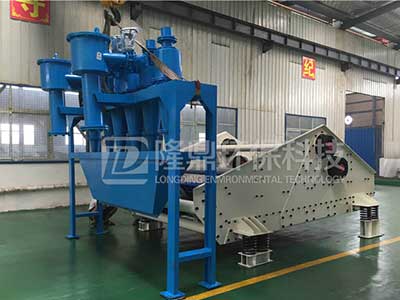 1.High working frequency, light weight, low energy energy, strong unit processing capacity, low moisture content on screen.
2.Special vibration equipment bearing is adopted to avoid premature damage of bearing caused by heating.
3.The screen surface adopts polyurethane elastic screen for better dehydration.
4.Finite element structural analysis software is adopted to ensure reasonable strength.
Hot Products
Send an Inquiry