Silica sand purification process
2020-08-08
The silica sands require treatment and washing to remove impurities such as iron, aluminum oxide and mica to satisfy different industrial uses. Quartz sand can also be dried and ground into quartz powder.
Silica sand purification process
Process
The raw ore is crushed and sifted to remove impurities, and then washed to further remove the impurities in the quartz sand. After that, the symbiotic metal and nonmetal impurities were removed by flotation, and the high purity quartz sand was obtained by washing. The main process steps are as follows:
1.Raw ore treatment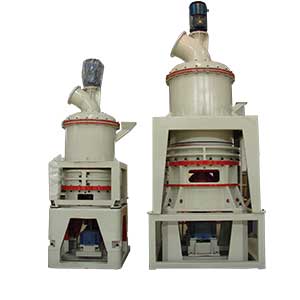 Common quartz ores are usually quartz and silica sand. The quartz mine needs to be crushed to 25mm, then ground to a certain size through a rod mill, and then have subsequent washing, flotation, etc. Before entering the next stage of processing, the silica sand must be screened out of impurities, such as soil, organic matter, etc.
2.Initial cleaning and dehydration
The treated raw ore can go into a spiral sand washer for initial cleaning and dehydration, and some impurities can be removed. At the same time, dewatering is carried out to make the concentration of quartz sand reach 60-70% to prepare for the subsequent washing operation.
3.Wash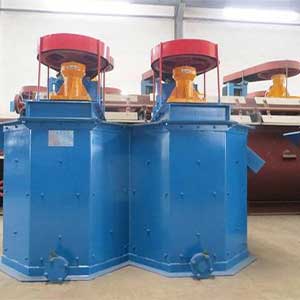 The adjusted quartz mortar is sent to the scrubber for washing. After continuous washing, the soil and impurities covering the quartz sand surface are separated, and then the slurry is put into the washing operation for further treatment.
4.Secondary washing
After washing, the impurities and quartz sand are separated, but there are still impurities covering the quartz sand and slurry surface, through the spiral sand washing machine that can further improve the purity of quartz sand.
5.Quartz sand flotation
The washed quartz sand contains impurities such as iron oxide, alumina and mica. At this point, by adding appropriate flotation agent in the flotation process, the impurities can be effectively removed, so as to obtain a higher purity of quartz sand.
6.Rinse and dehydrate further
After flotation, the quartz concentrate can be dehydrated with a spiral sand washer to obtain high purity quartz sand, with the content of silicon dioxide more than 99%.
7.Other procedures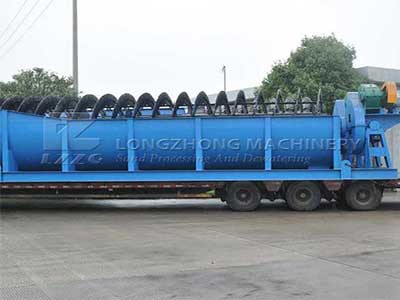 According to the actual production needs, the flotation quartz sand can be further dehydrated and dried, and then quartz powder can be obtained to meet the different industrial needs through the grinding and grading system of quartz sand.
Our company can provide a full set of quartz sand processing, purification solutions and equipment. In addition to the above conventional treatment process, quartz sand can also be produced according to the performance of the quartz sand, using particle size classification, strong magnetic separation, pickling and other processes, high purity quartz sand products with different requirements.
Hot Products
Send an Inquiry