What are the complete sets of equipment for the quartz sand production line
2021-08-07
A full set of quartz sand production line equipment
Quartz sand production line equipment mainly consists of a jaw crusher, impact crusher, sand making machine, sand washing machine, vibrating screen, and feeder. The main functions and advantages of this equipment are introduced as follows.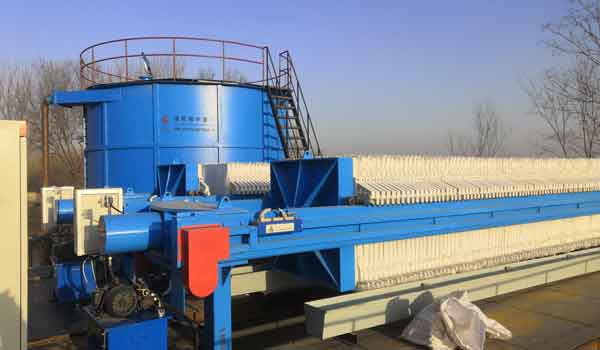 1. Jaw crusher
Feeding size: ≤1500mm, production capacity: 1-2200t/h
The jaw crusher can process large pieces of quartz sand through preliminary crushing processing before entering the next processing link. It has the characteristics of large crushing force, excellent performance, and high productivity.
2. Cone crusher
Feeding size: 65-300mm, production capacity: 12-2181t/h
The cone crusher is responsible for finely crushing the stones and processing finished stones of different sizes such as 51, 12, 13, and so on. It adopts the principle of lamination and crushing, and the processed stone has a cube shape with a small number of needles and flakes. There are a variety of cavity types to choose from, such as single-cylinder, multi-cylinder, full hydraulic, etc., to meet a variety of production needs.
3. Sand making machine
Feeding size: ≤60mm, production capacity: 12-360t/h
The quartz sand processed by the impact crusher has a rough shape and specification. To process fine sand, it needs to be reshaped and sand made by sand making machine. The main advantages of this machine are energy saving, environmental protection, and excellent performance.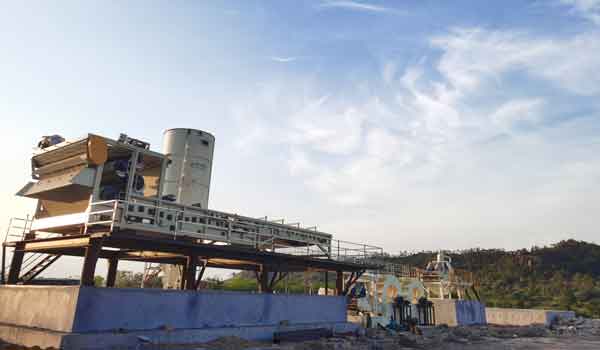 4. Sand washing machine
Processing capacity: 15-200t/h
If there is dust or soil in the quartz sand after sand making, it needs to be cleaned by a sand washing machine. The cleaned sand is more refined and pure.
5. Vibrating screen
Feeding size: ≤400mm, processing capacity: 8-800m3/h
Vibrating screen equipment is mainly used between coarse crushing and fine crushing. Its function is to screen the treated quartz sand, screen out the qualified quartz sand, and return the unqualified quartz sand to the original range to continue coarse and fine processing.
6. Feeder
The role of the feeder is very important. It is one of the necessary equipment in the quartz sand production line. Its location is before the jaw crusher, and the raw materials are uniformly transported to the jaw crusher for processing through the feeder.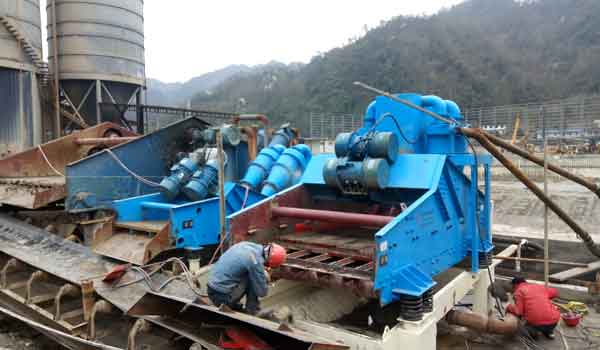 Quartz sand production line process flow
After the raw material of quartz sand is processed by the coarse crushing equipment, the coarse material produced is sent to the fine crushing equipment through the conveyor, and then enters the vibrating screen after being finely crushed to screen out different sizes of stones, and then enters the machine-made sand for fine crushing and sand-making After the quartz sand is made into sand by the machine, the sand washing machine is used to clean it into finished sand.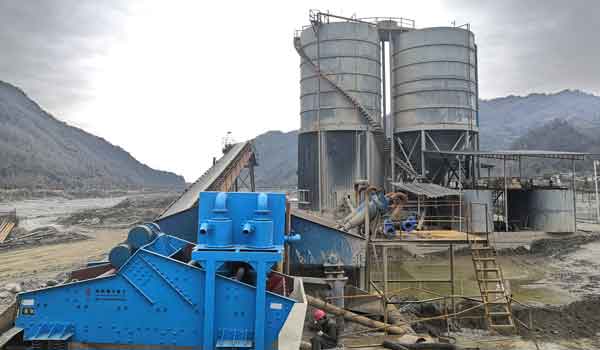 Quartz sand production line equipment manufacturers recommend
LZZG is an international professional enterprise specializing in the research and development, production, and sales of mining machinery and fine sand recovery machines. It is committed to providing global customers with equipment and services covering the entire production process of sand washing and sludge treatment. In the past 10 years, the company has occupied a considerable market share in the international market in Europe, Australia, North America, South America, Southeast Asia, the Middle East, Africa, and other regions. LZZG has innovative research and development technology and first-class technical service personnel. If you want more information, please come and visit.
Hot Products
Send an Inquiry