Fine sand recycling machine integrates material recovery and dehydration into one, adding the function of material recovery on the basis of the original dewatering screen, achieving a multi-purpose machine.The equipment is always installed the back of sand washing plant, the dewatering screen on the equipment dehydrates the finished material of the sand washer further, and the recycling system on the equipment recollects the waste discharged by the sand washer.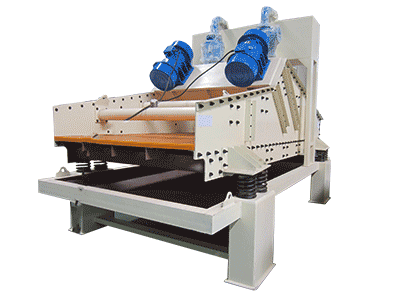 Working principle
Structural composition
The dehydrated fine sand recovery machine is divided into two systems: dewatering part includes dewatering screen and vibration motor; recovery part includes vacuum high pressure pump, motor, high pressure separator, return water tank and cleaning box.
Working processing
Sand washer product material directly enters into the sieve dehydration for dehydrating, mud water enters into the cleaning tank, then is pumped into high pressure separator via a vacuum high-pressure at the bottom of the machine for grading enrichment.Fine sand enters into the sieve dehydration through grit mouth, and other waste water, mud and powder, impurities are discharged through the high pressure separator.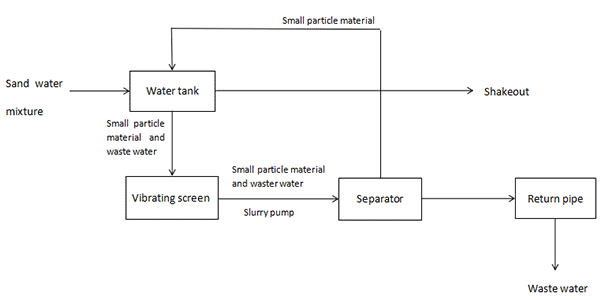 Product advantages
1.Bigger screen box for more handling capacity, which is suitable for fine sand recovery that needed more water.
2.Integrated cleaning, dewatering and recovering, better quality of the final material.
3.Energy saving, easy to install and maintain.
4.The flexibility is good and could be equipped with other plants such as wheel bucket sand washing machine and spiral sand washer.
Fine Sand Recovery Machine Specifications:
Send Inquiry
Please write down your requirement and contact details in the following form, such as Raw material type, Capacity, Feeding material size, Final product size, etc. We guarantee that your information will not be divulged to third parties and reply to you within 24 hours.
Related Case
There are no relevant articles.