Sand and Gravel Wash Plant for Sale
2020-07-24
Sand and gravel wash line is also a sand production line, due to the development of the infrastructure industry, the demand for sand is increasing, natural sand has been unable to meet the current market demand, people are more and more inclined to artificial sand, artificial sand quality is more high-quality than natural sand, so people prefer sand production line.
How does sand and gravel wash plant work?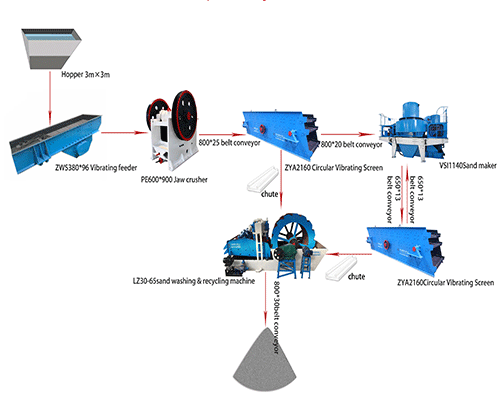 Vibrating feeder provide raw materials, big of them are transported to jaw crusher through stock bin for the first coarse crushing.Then the coarse materials are sent to counterattack crusher through the transfer machine for further plastic processing, then sent to the sand making machine for the finely sand plastic processing.Finally, washed by sand washer system for removing impurity cleaning to get higher quality mechanism sand.
How much does a sand and gravel wash plant?
Many factors could affect the price, such as the production cost, material properties, etc., each manufacturer for the price of sand wash plant is not the same, this is according to the specific requirements of the user to configure, unable to provide accurate quotation.
How to choose a suitable sand wash plant?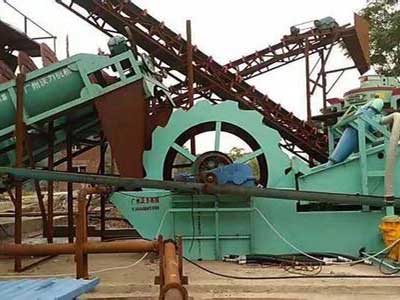 Understand the scale of the manufacturer
The large-scale manufacturer's quality is better, there's no need to buy raw materials and no middlemen to earn the difference.The price is more affordable.
Understand the popularity of manufacturers
Generally, well-known manufacturers attach importance to customer's sense of experience, they would according to their requirements to develop the corresponding proposal, and the later period is guaranteed, also provide a special after-sales service.
Equipment involved
Circular vibrating screen                   Wheel sand washer                            Jaw crusher
Hot Products
Send an Inquiry