What is the prospect of machine-made sand
In today's environment, the demand for machine-made sand is only increasing. Combined with the development of the city and the profit of machine-made sand, the investment in sand and gravel factories can be described as promising. The profit from machine-made sand is huge. Faced with the attraction of such huge profits, many investors also have some doubts. Is it risky to invest in sand and gravel fields now?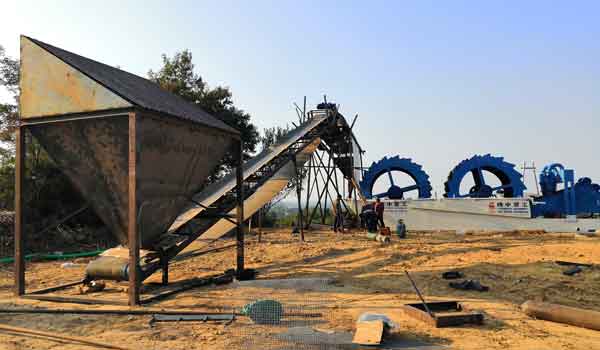 1. Is there any risk in investing in sand and gravel fields?
Any investment has certain risks. From the perspective of sandstone development prospects, the risks are relatively low. There are three main reasons for this.
1) The demand for sand and stone is large
At present, most cities are still in the development stage, and infrastructure, construction of railways, roads, houses, etc. require a large amount of sand and gravel aggregates. The demand for sand and gravel is relatively large, so there is no need to worry about the situation of market saturation and substantial reduction.
2) Machine-made sand has many raw materials and low cost
Many raw materials can be used to produce machine-made sand. Cobblestones, river pebbles, limestone, granite, etc. can be made into the sand. In addition to stones, construction waste and tailings can also be used to generate sand. lower cost.
3) Wide range of sand and stone sales channels
Sand and gravel are widely used, whether it is a project or building a house by yourself, sand is needed. The sales channels are wide, whether it is docking with the project, reselling to the dealer, or retailing by yourself, it is a good sales outlet, and you don't have to worry about not being able to sell the sand.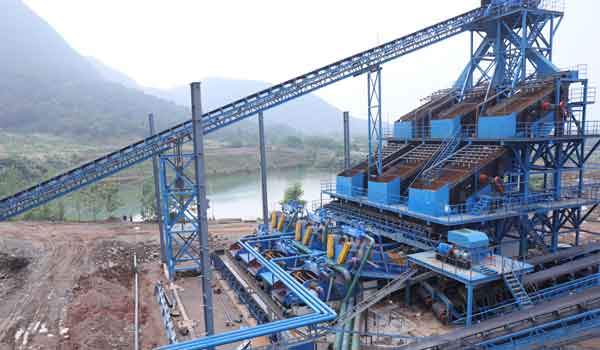 2. What equipment is needed to start a sand and gravel factory?
To start a sand and gravel factory, you must first understand the types of sand-making materials, output, and particle size specifications of the finished sand. Different types of sand-making equipment are required. The following equipment is essential:
1) Vibrating feeder
It is used to feed the material into the crusher evenly and orderly, the feeder has a large processing capacity, and the feeding is uniform.
2) Crusher
Crusher is used to break stones into small stones. There are many types of crushers. Jaw crushers are used for primary crushing, and cone crushers and impact crushers are used for secondary crushing.
3) Sand making machine
The stones crushed by the crusher are further crushed to make machine-made sand with smaller particle sizes.
4) Vibrating screen
The crushed stones are screened and graded, and the vibrating screen has high screening efficiency.
5) Belt conveyor
The function of the belt conveyor is to connect various sand-making equipment for transporting sand and gravel materials.
According to the above introduction, the investment risk of the sand quarry is not large, and there are many types of sand-making equipment required. When investing in a sand quarry, users should determine a reasonable budget, choose suitable sand-making equipment, and make a rational investment.
Related Products
Leave a Message