River Sand Screening and Washing Plant in India
Location: India
Raw Material: River sand stones, is mainly aggregates river gravel,cobbles,boulders,river sands etc.
Requirement: 0.6-2mm coarse sand
Usage: river sand producing line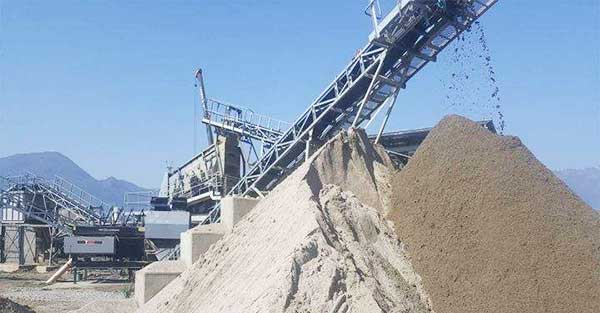 In sand river quarry, river stones are crushed by rock crusher appliance into small dust, then be sieved into 4 sorts from crushed river aggregates by vibrating screen: coarse sand: 0.6-2mm, fine gravel:2-6mm, medium gravel:6-20mm, coarse gravel:20-60mm.
River sand producing lines include crushing plant, washing plant and screen plant, that to be best method aggregate sand alternative for river sand, one of the most broadly utilized raw product is quartz sand, or silica sand.