Stone Sand Making Plant Equipments & Budget
Raw materials for Stone Sand Making Plant may be limestone, granite, Bluestone and other mountain rocks, or pebble in the river, which is very convenient for mining.
The finished stone sand price can reach more than 10 times of raw materials, Therefore, the stone sand plant has great economic benefits, but what equipments the stone sand plant need? How much is the budget?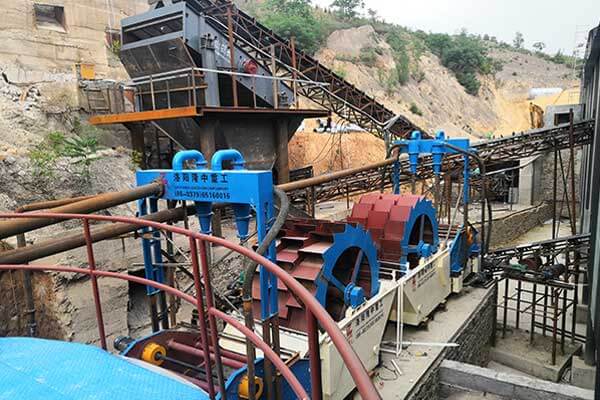 Equipments of Stone Sand Making Plant
The bulk of the stone raw material is relatively large, and the feed size of the sand making machine in the market generally does not exceed 50mm, so it needs to be crushed before entering the sand making machine.
Thus, a complete stone sand making production line needs feeding, crushing, sand making, screening, sand washing and conveying links.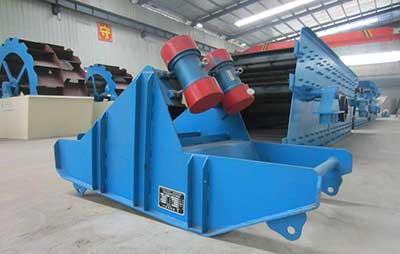 1. Feeding: Vibrating Feeder
The vibrating feeder has strong adaptability, stable operation, light weight, simple and compact, few wearing parts, small investment, low power consumption, and high cost performance. It is the feeding equipment generally used by sand and stone enterprises.
2. Crushing: Stone Crusher
According to different crushing purposes, stone crushers are divided into two categories: coarse crushing and medium fine crushing:
The coarse crusher can process large stones to medium size in one time.Commonly known jaw crushers and heavy hammer hill, jaw crusher suitable for high hardness of raw materials, heavy hammer hill suitable for low hardness of brittle raw materials.
The medium and fine crusher mainly crushes the coarsely crushed stone to further shape it, so that it meets the requirements of high standards for stone in construction projects. The more common ones are cone crusher and impact crusher.
3. Sand Making: Stone Making Machine
At present, there are many types of stone sand making machines on the market, but most of them belong to impact sand making machines. It is suitable for stones of various hardness, and the finished product has a good shape, which is an ideal choice for fine sand making.
Different from the impact type sand making machine, it is a hammer type sand making machine, which uses the hammer head to make sand. It mainly makes sand with low hardness such as limestone and Bluestone. Its structure is simple and its effect is good.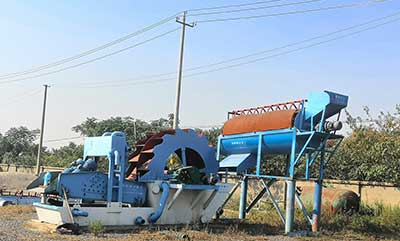 Stone sand usually contains excessive stone powder, which needs to be washed by a sand washer to meet the high standards of sand demand. Common sand washer has two types: wheel type and screw type.
5. Conveying: Belt Conveyor
The belt conveyor is the pivot part of the sand washing and sand making production line made of stone. Its low kinetic energy consumption, high production efficiency, large conveying capacity, flexible use, economical and practical make it quite popular among customers.
Budget of Stone Sand Making Plant
1. Raw Material Cost
Stone prices vary by region. If you have your own mine, you don't need to consider it;
2. Equipment Cost
Including the cost of whole equipments for crushing, sand making, sand washing, feeding, and screening;
3. Sand Plant Operating Cost
Including workers' wages, utilities, slippery maintenance costs for wearing parts, etc.
The budget of Stone Sand Making Plant mainly includes the above 3 aspects. According to the raw materials and the scale of production, the actual cost can vary from hundreds of thousands to millions.
LZZG design and bulid stone sand making plant for customers with capacity of 30-300T/H, and provide a full set of reliable stone sand making and sand washing equipment .